Excursiones a pie por Praga y visitas turísticas con un guía turístico autorizado
| Preguntas Más Frecuentes – Paseos y Excursiones | Punto de Encuentro | Sobre los Paseos | Excursiones Privadas |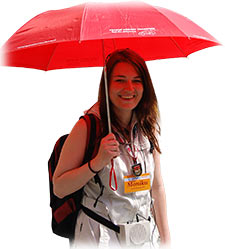 Hacer un recorrido a pie por la ciudad de Praga es una gran oportunidad para apreciar las vistas maravillosas de la ciudad y llegar a conocerla en profundidad. También puede recorrer muchos lugares escondidos que no sería posible sin un guía. Las excursiones a pie por la ciudad de Praga son una excelente manera de familiarizarse con la rica historia y la belleza arquitectónica de la ciudad, sobre todo si está de visita en Praga por primera vez.
Si tiene un presupuesto limitado, opte por realizar nuestro recorrido turístico básico por Praga en forma gratuita que le mostrará los aspectos más destacados de la ciudad. A menos que se especifique lo contrario, todas nuestras excursiones a pie parten todos los días de la Plaza de la Ciudad Vieja en el centro de la ciudad.
Si prefiere no caminar, también ofrecemos un par de visitas turísticas a Praga, donde nuestro vehículo lo recogerá de su hotel y lo llevará alrededor de la ciudad con comodidad.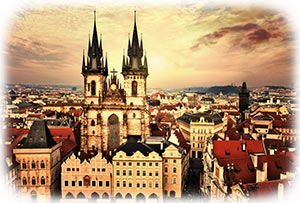 Being the most popular among tourists, this tour will introduce you to all the best places in Prague. This six-hour tour consists of a walking tour, a boat cruise on the Vltava River, lunch and a tram ride.

Price: CZK 1500 CZK per person

Special Offer: You can enjoy a 33% discount and pay only CZK 990 for the Superior Tour of Prague when you book an airport transfer with us. This special offer is primarily available only in English, but can be arranged in other languages as well for groups of six or more people.

Duration: 6 hours; on foot + boat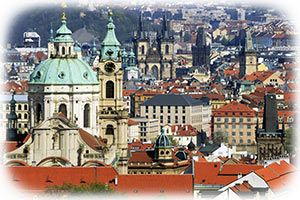 This three-part tour is a fantastic tour, as it meticulously highlights Prague as a historical and architectural gem of Central Europe. This tour lasts for three-and-a-half hours, consists of walking as well as bus and boat rides, and shows you the very best of Prague, including the Old Town, the New Town, the Lesser Town and Hradčany.
Price: CZK 890 per person.
Duration: 3.5 hours; by bus, on foot and by boat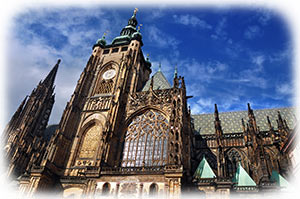 Travel across the Charles Bridge and visit the Castle – one of the biggest fortresses of Central Europe and the essence of the Czech Republic. You will walk across the Royal Route and come across the likes of St Vitus Cathedral, the Old Royal Palace, the charming Royal Garden, the Basilica of St George, and the Golden Lane.
Price: CZK 1300 per person
Duration: 4 hours; on foot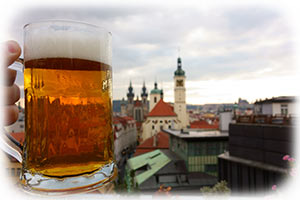 This walking tour will take you to the most popular bars and pubs in Prague, where you will be able to enjoy samples of local beers and gain knowledge of the beer brewing history of the country. If you are a barfly and/or a beer lover, then this is definitely the tour for you.
Price: CZK 590 per person
Duration: 3 hours; on foot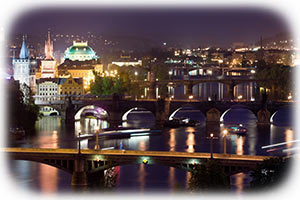 Perfect for tourists with an evening to spare, this tour takes you along on a graceful cruise on the Vltava River and enables you to enjoy the breathtaking night lights of Prague. You will travel by bus to get to the boat, from where you will enjoy unparalleled sights of the nightlife of Prague. A hot and cold buffet and live music on the boat will make your evening even more entertaining!
Price: CZK 1250 per person
Duration: 4 hours; by bus + boat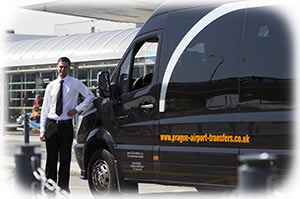 This tour is suited best for tourists who are running low on time and want to get to know the best of Prague within their limited amount of time. Senior tourists who have limited movability can also choose to enjoy this tour. This tour will be conducted by a guide who will narrate in English, Spanish, German, Italian, Russian etc.
Price: CZK 2000 per group consisting of up to three people
Duration: 1.5 hours; by sedan or minibus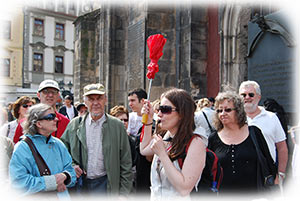 On this four hour guided tour, free for all our airport transfer customers, you'll see Prague's most notable places of interest including Wenceslas Square, the Prague Castle and the Charles Bridge. The tour is conducted in English.

Price: FREE per person

Duration: 4 hours; on foot
Discounts
You will be able to enjoy an 11% discount if you book an airport or train station transfer with us, and if you prepay online – for both your tour and your transfer. Simply write 'Transport and Excursion 11% discount' when booking, and you will be eligible to enjoy the discount. The booking must be paid at least 24 hours before the pick-up or tour date. The discount will not be applicable for tours which are already discounted, such as the Superior Tour Special Offer and the Dinner on the River Cruise. Standard cancellation policy applies.
Guías Privados
Podemos contratar un guía profesional que cubra tanto el recorrido por la ciudad de Praga como su viaje por toda la República Checa. Todos nuestros guías tienen una licencia y educación apropiada y cuentan con los certificados previstos por el Servicio de Información de Praga. Estamos orgullosos de su amplio conocimiento de idiomas, historia, arquitectura y arte. Disponemos de un guía en los idiomas más comunes (incluyendo alemán, español, portugués, francés, holandés, italiano y ruso). Se cobrará una tarifa fija por hora sin importar cuántas personas estén en su grupo, aunque se recomienda un tamaño máximo de 20 personas en el grupo por guía. Nuestra tarifa estándar normal es de 500 CZK por hora para los idiomas más comunes. Póngase en contacto con nosotros para recibir un precio exacto.