Free extras
With Every Shuttle, Taxi or Limo Transfer We Provide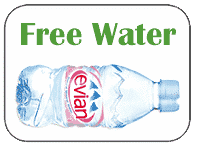 Free bottled water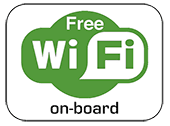 Wi-fi hotspot
Why Should I Pre-book?
Waiting around for public transport to arrive, after a long and tiring flight or just before going to the airport, is always stressful. Then there is the possibility that you will be overcharged by the regular street taxis just because you are a tourist. To make sure you get the best airport transfer service – which you deserve – pre-book your transfer. You can rest easy knowing that our chauffeur will be waiting to receive you – even if your flight is delayed or arrives early – and help you with your luggage as well. Even though our prices are fixed, you are guaranteed to save up to 50% compared to the regular street taxis.
Early Arrival? Not a Problem!
If you will be arriving in Prague within the next hour, please give us a call. Otherwise, you can simply fill in the booking form.
A bit of good advice. Everyone tells you not to trust the Czech taxi drivers especially to and from the Airport. Simple solution book and prepay your taxis through Prague-Airport-Transfers.co.uk. Source TripAdvisor.com
We have just come back from our visit to Prague and we would like to say a big thank you to our drivers, they were both on time and very professional, and helped with the luggage to and from the car. The driver on the 1st day of our trip gave us some very useful information about the City, and a brilliant map. The free tour that you offer is also brilliant and we learned so much about the City and the History of Prague. We would definatley recommend your company to anyone wanting to visit Prague, and would definately recommend the tour. Thanks again. Cherise and Johnny. Read more testimonials
Spot-on Service; Made to Feel Like a VIP. Our driver on arrival was waiting in the lounge, with a greeting board. Brilliant service, complimentary water and city guide. My only gripe was with the booking system; I thought I had booked a return, but, on my arrival collection confirmation there was no notification of this. However, on our departure date, there was Prague Airport Transfers to take us back safely and again in luxury to our destination. I will definitely use this company again and cannot recommend them highly enough. They are doing everything right – thank you very much. Read more testimonials